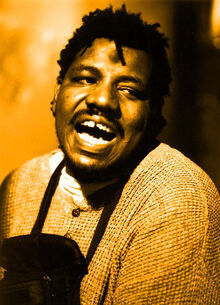 Wesley Willis (born & died: May 31th,1963 - August 21,2003) was an American songwriter who wrote the famous song "Rock and Roll McDonald's". He is mainly known for his bizarre comedic rock music.
Trivia
Ad blocker interference detected!
Wikia is a free-to-use site that makes money from advertising. We have a modified experience for viewers using ad blockers

Wikia is not accessible if you've made further modifications. Remove the custom ad blocker rule(s) and the page will load as expected.