Terry Teene
Talk

0
240pages on
this wiki
Terry Teene (born 1942) is a musician, vocalist, songwriter, and entertainer, most commonly known for the early 1960's novelty hit, "Curse of the Hearse". [1]. According to the Rockabilly Hall of Fame, he has recorded over 300 distinct songs and played on 100 or more released recordings, performing as a "major artist" on 25 of them. He has recorded under 70 names and appeared in over 500 nightclubs, by his own count.He claims to have helped to create the character of Ronald McDonald, together with George Voorhees, although this is disputed by the McDonald' corporation.
Early life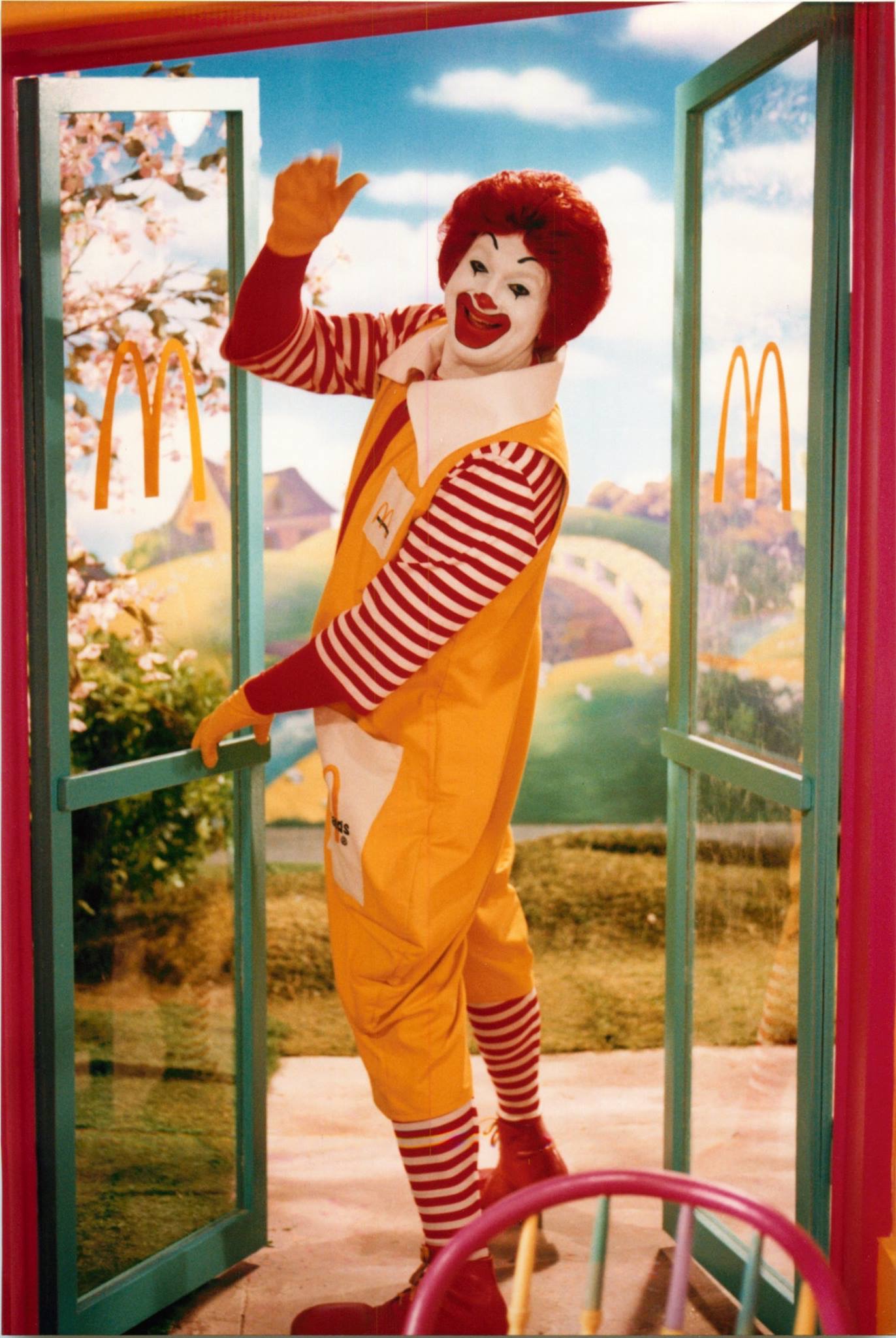 Born Terence Blaine Knutson to Kermit Knutson, Terry Teene began taking piano lessons at four years of age and later sang in the high school choir. A local DJ, hearing him sing in church, suggested that he audition to perform on a local television program. He performed on TV for eight weeks in a row and put together the band "Terry and the Pirates".
Songs
In 1960, in Clovis, New Mexico, he cut recordings of his first two songs, "Just Wait Til I Get You Alone" and "Orchids Mean Good-bye", under Norman Petty.
Of the 300 songs in Teene's discography, "Curse of the Hearse" is perhaps his most famous, being played by Dr. Demento on the majority of his Halloween shows. "Pussy Galore" was originally written for the James Bond film Goldfinger, but was not featured on the film or soundtrack. Other songs include "Happiness is Coming" (under the name Blaine Bel Aire), "We're Going to put Iowa on the Map", "Fun To Be With", and "Perfect 36".
Clowning
When the Fireballs -- a rock group with which he was performing at the time -- disbanded, Terry began a second parallel career as a clown]. He has performed under the names of "ToBo the Clown" and "Clownzo"; and claims to be one of the creators and originators (with George Voorhees) of the costume, likeness, name and character of Ronald McDonald, one of the world's most recognizable trademark characters.
Teene was president of the Cavalcade of Clowns, an association of professional clowns and related entertainers, from 1978 through 1980. He also helped edit the Cavalcade of Clowns magazine. He has appeared with: Circus Vargas (for six years), Big John Strong Circus, Mexican International Circus, the Safari Circus (as Producing Clown), and the Emmet Kelly Jr. Circus.
Teaching
Teene is also a writer and a teacher, who produced three books on clowning and show business. He taught "Clownology" at The Business of Show Business and held regularly scheduled classes in the clown arts at the Learning Tree in Canoga Park, California, as well as recurring seminars at UCLA.
Film
Terry Teene was seen in Raging Bull;the 1980 film, Die Laughing; Dempsey; The Trip; Psych-Out; 4th Network; Man on the Moon; Little Nicky; and Spike Lee's I Love Basketball.[1]
Concert appearances
As Terry Teene, he appeared in concert with Alice Cooper, Nazareth, Flo and Eddie, The Kinks, Sha Na Na, Knack, Cheap Trick, and Bobby Vee.
Terry performed at the Surf Ballroom in Clear Lake, Iowa on February 2, 1959, and was with Buddy Holly and Ritchie Valens just hours before their deaths.
Cite error: <ref> tags exist, but no <references/> tag was found