The McOz is a hamburger sold at McDonald's restaurants in Australia. It consisted of a four-ounce (113 g) beef patty, griddle egg, beetroot, tomato, lettuce, cheese, onions, mustard, and ketchup on a toasted bun. The burger was also sold in New Zealand under the name KiwiBurger which includes an egg. The McOz was discontinued and replaced by the McFeast Deluxe, which has since been discontinued and replaced by the new range of Angus beef burgers.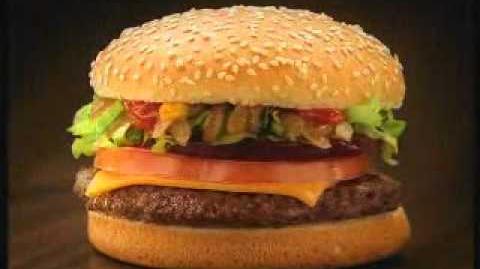 Ad blocker interference detected!
Wikia is a free-to-use site that makes money from advertising. We have a modified experience for viewers using ad blockers

Wikia is not accessible if you've made further modifications. Remove the custom ad blocker rule(s) and the page will load as expected.