McLobster
was an American seasonal sandwich at
McDonald's
.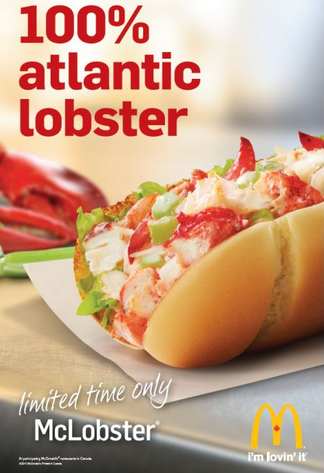 Now it is only available in Atlantic Canada and New England region in the summer, when lobster is abundant. It is a lobster roll served in a hot dog bun with "lobster sauce" and shredded lettuce and was introduced in 1993. The product had supply issues and was not very profitable nationally.
Ad blocker interference detected!
Wikia is a free-to-use site that makes money from advertising. We have a modified experience for viewers using ad blockers

Wikia is not accessible if you've made further modifications. Remove the custom ad blocker rule(s) and the page will load as expected.