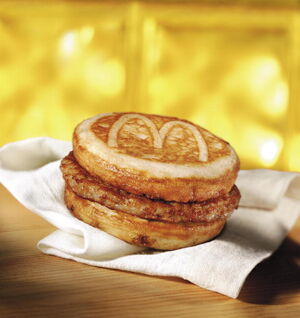 The
McGriddle
is a
McDonald's
breakfast sandwich that has two warm soft McGriddle griddle cakes with maple flavoring baked right in and either sausage, bacon, ham, or chicken with egg and cheese. With the abolishment of breakfast hours, it can now be ordered whenever.
Ad blocker interference detected!
Wikia is a free-to-use site that makes money from advertising. We have a modified experience for viewers using ad blockers

Wikia is not accessible if you've made further modifications. Remove the custom ad blocker rule(s) and the page will load as expected.