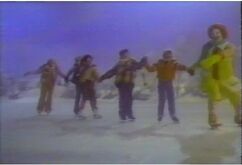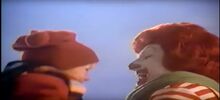 Happy Holidays is a long-running Christmas commercial for McDonald's that aired from 1982 to 1991, starring Ronald McDonald, played by King Moody from 1982-1985, Squire Fridell from 1986-1990 and Jack Doepke in 1991, when the commercial last aired.
Plot
In this commercial, a group of children go skating on a frozen lake, when Ronald McDonald suddenly appears. He skates over to the children, as they join hands and skate off. One boy who is not proficient at skating attempts to catch up with the others, but falls down. After a good session on the ice, Ronald breaks away from the group and begins to skate away, but not before catching sight of the lone boy. Ronald goes out of his way to make the lone boy feel special, before returning him to the rest of the group, and skating off into the sunset.
Cast
Trivia
Some new closeups of Ronald were filmed in 1986 and again in 1991, and some shots from the original version were edited, to cater for each new Ronald. The soundtrack was also recomposed every few years to incorporate each new jingle. In the original 1982 version, the jingle was 'You Deserve A Break Today'. In 1983, it was changed to 'McDonalds And You'. From 1984 to 1987, the jingle was changed to 'It's A Good Time For The Great Taste'. In 1988 and 1989, they used the original 1982 soundtrack. In 1990, the jingle was 'Food, Folks And Fun'. The original 1982 soundtrack was also reused for the 1991 version, which was the final version to be produced. This was one of the final commercials to use the 'You Deserve A Break Today' jingle, which was dropped in February 1983 to make way for 'McDonald's And You'. It was also one of the final commercials to use the square framed McDonalds logo, that had been used at the end of many McDonalds commercials from May 1979 to February 1983.
Variations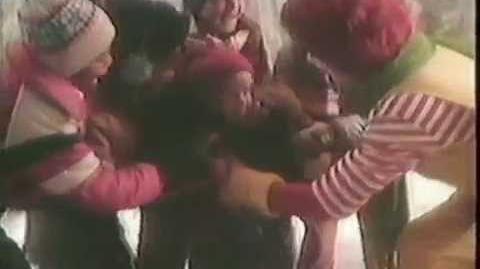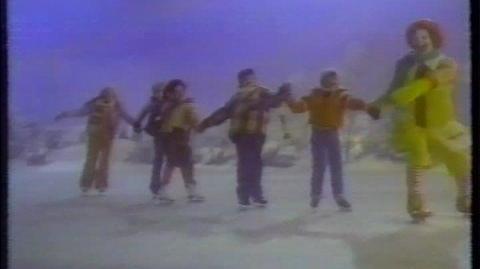 We apologize that we were unable to post on the final version of the commercial from 1991. It is available at this link:
https://www.youtube.com/watch?v=tdIJZ-FrRgQhttps://www.youtube.com/watch?v=Lbe8kc2gE2g