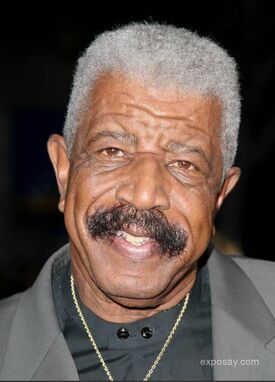 Hal Williams (born December 14, 1938) made a cameo appearance in the 1984 commercial for McDonald's "Time for Breakfast" which was first aired at the time of the opening ceremonies of the 1984 Summer Olympics. which also featured cameo appearances of actors Jeff Altman (known for his recurring role as "Hughey Hogg" on CBS-TV's Dukes of Hazzard TV series) and Kevin Scannell. Hal is perhaps best known for his recurring role as LAPD Police Officer Smith, or ("Smitty") on the NBC sitcom TV series Sanford and Son, and as the patriarch Lester Jenkins, the husband of Marla Gibbs's character, on the NBC-TV sitcom series "227".
External links
Ad blocker interference detected!
Wikia is a free-to-use site that makes money from advertising. We have a modified experience for viewers using ad blockers

Wikia is not accessible if you've made further modifications. Remove the custom ad blocker rule(s) and the page will load as expected.